Your trusted source for quality Nigerian grown foods
We go the extra mile in making quality food accessible for household consumption or as a gift.
We Exist for One Major Purpose:
To make the life of the 21st century consumer easier. We go the extra mile in making quality food accessible for household consumption or as a gift. Through strategic partnerships with trusted Nigerian farmers, we get the best form of produce, process and package them under strict safety and quality controls, and distribute through retail superstores to our customers. Total ease. Zero stress. Mojray Foods has been in operation for over 5 years. Our products are certified by NAFDAC.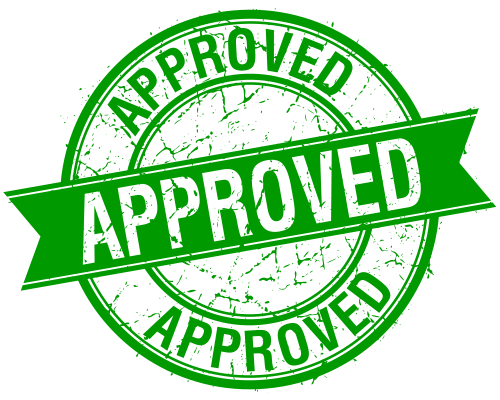 We desire to make it convenient for Nigerians (home and abroad) to access quality home grown foods.
We pride ourselves with grade A products and unique sourcing strategies that match quality and economic competitiveness.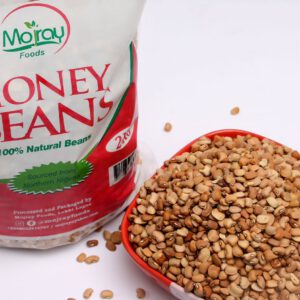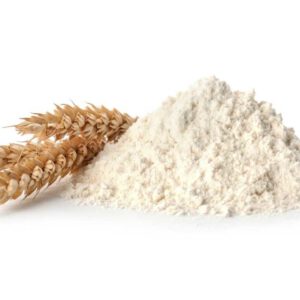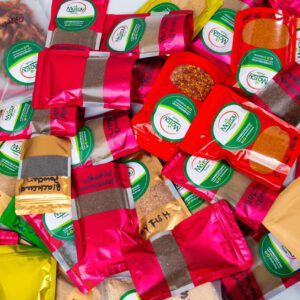 Mojray Ofada rice is grown in Ogun state Nigeria. It is our pioneer product which was birthed from the need of health-conscious individuals who require safe food alternatives in Nigeria.
Grains are short with brown stripes. It has been thoroughly processed to retain its nutrients and make it enjoyable for the consumer. It is clean (stone & dirt free) and ready to cook.
Benefits of Ofada rice include:
Cooking beans can be challenging. From the process of getting the right quality, to picking before cooking for long hours. To solve this problem and make eating beans fun and enjoyable for everyone, we introduced our packaged honey beans. It makes cooking beans easier for the 21st century Mother. Our beans is free of chemicals, preservatives, weevils etc. It is health friendly. You should give it a trial.
It is also easier for a food vendor to use our products. The packaged beans makes operation seamless for caterers etc.
In today's world, getting the original crunchy, crispy garri ijebu can be challenging but as a company led by an "Ijebu girl" that understands the assignment, we have done the hard work. We have brought that familiar taste to you. Our garri ijebu is processed hygienically; it is hand fried to guarantee your satisfaction and with improved shelf life. You will enjoy as a snack, cereal or swallow. The aroma is unique and incomparable.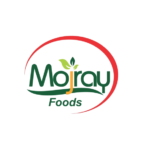 I have a wonderful experience with mojrayfoods due to their delight in customer's satisfaction. I recomend you shop from them. Tested and Trusted.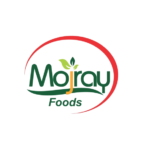 Mojray Foods delivers top quality products in a very timely and effecient manner. I have been a proud customer for 4 years and know I can always count on them to understand and deliver on my personal and corporate gift needs.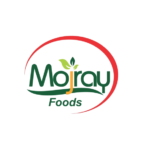 I have been working with Mojray for the past few years. They have proven themselves time and again for being cost effective, efficient and quality conscious. Mojray pays great attention to ensuring that all my requests are met. They work with my budget to deliver results that continuously amaze me. I am so happy to work with them. They are the very best!!!!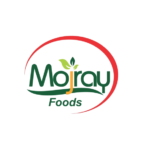 Mojray is my go to for party souvenirs, garri specifically. I have gone back several times and introduced others because of the fantastic quality of the garri as well as the amazing customer experience Moji gives. Even though I have never met her, her professionalism and courtesy is first class. No matter how short a notice I give her, she will go out of her way to deliver and she always does. Buying from Mojray is always a pleasurable experience. Keep it up and all the best.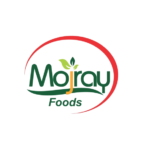 Mojray has been supplying me food products for about 4 years. She is simply the best. She carries a wide enough range of food products that makes my life so much easier. Her products are always fresh and of excellent quality. She responds promptly to your request and goes above and beyond to ensure she delivers in a timely manner. Needless to say, I am sticking to Mojray.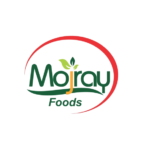 Mojray foods has been impressive since the inception of Mojray foods, some years back, with their packaging and foodstuffs they sell. Their produce is a good standard that one to will buy for oneself not because they want to sell to customers. Clean and with varities to choose from. To me they are the best in Nigerian dood packaging.
Follow Us to Learn of Special Offers
We drop regular updates on our social media. Stay in touch with us today by simply following us.